Loyalty Program
Our Loyalty program 'VROOM' is an initiative towards recognizing the importance and efforts of our channel partners and Customers.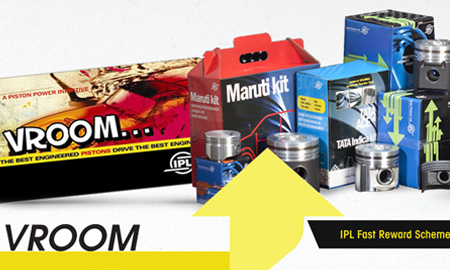 The program is an exclusive scheme designed for Retailers, Reborers and Mechanics committed to IPL brand. It lays the foundation for a meaningful interaction, growth and prosperity of our customers. The VROOM program is designed taking into consideration the 3 salient principles of Loyalty marketing:
Principles
Benefits to the customers
Recognition
Special treatment for our esteemed partners
VROOM program leverages today's communication technology to enable the customers to have a hassle free experience. The customers have access to real-time data through an online portal as well as through an SMS service from their mobile phones. This helps them in keeping track of their point status and to redeem the accumulated points for benefits. We trust this program will bring in more loyal customers into our network.
Click on the Login button to access VROOM...
Log In