Promoted Ventures
India Pistons Limited has promoted several companies to cater to the changing market needs. The combined turnover of IPL and its subsidiaries is now over $200 million USD.
IP Repco was established in 1961 for the exclusive manufacture of fly-wheel ring gears. Manufacturing facilities & Legal entities soon followed with the establishment of IPPL & IP Rings specializing in manufacture of Gudgeon Pins, Steel Rings/OCF products amongst others respectively. Followed by IPL Engine Components (Formerly known as AEIP Precision Components) a 100% EOU was established to cater to the global after-market requirements of Cylinder Liners.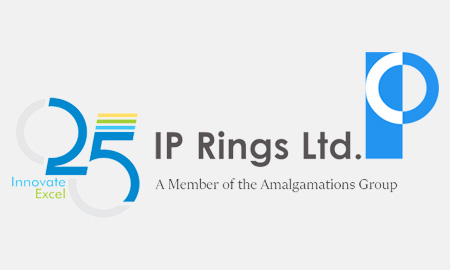 IP Rings
IP Rings Ltd was established in 1991 for the exclusive manufacture of Steel Rings. In technical collaboration with Nippon Piston Rings Company Ltd., Japan (NPR), a world leader in piston ring technology, IPL manufactured steel rings out of special quality Martensitic stainless steel.

Besides steel rings, the Company also produces Nodular iron and grey cast iron rings with wear-resistant surface coatings. The 3-piece steel oil control ring, consisting of an expander and two side rails, based on the famous Nifflex-S and Nifflex-H design of NPR ensure total conformability of the oil ring to the cylinder bore throughout the life of the engine.
For More Information:
www.iprings.com
Facility
IP Rings manufacture Piston Rings predominantly Steel and Precision Net Shaped Forgings for Transmission Applications at its plant located 50 kms from chennai at maraimalai nagar. This sophisticated plant has all the surface engineering facilities for Contemporary and Future generation Engines.

The Precision forgings are produced by a unique, first of its kind in India process of Orbital Cold Forming.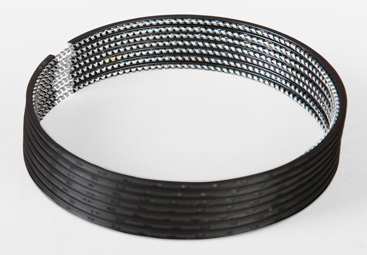 Piston Rings
Steel, Ductile Iron and Grey Cast Iron Rings with Surface engineering Treatments like Chrome Plating, Plasma Spraying, Gas Nitriding and Physical Vapour Deposition are manufactured using latest technology facilities.
Chromium Plating
Besides, conventional periphery plating, facilities for side plating and bore plating of piston rings is available. Side face chrome plating greatly improves the wear resistance of side faces and can work on non-reinforced piston grooves The Bore Plating of Oil Rings extends the life of chrome plated oil rings to the level of gas nitrided rings
Composite Chrome Ceramic plating are also offered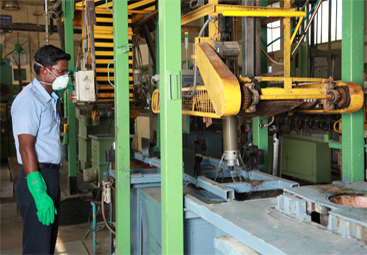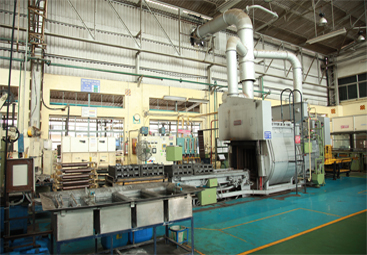 Gas Nitriding
Fully automated Gas Nitriding Facilities Capable of Producing Excellent Wear Resistant and Long life piston Rings for Gasoline engines both for passenger cars and two wheelers. For specific oil ring applications soft nitrided rings are also offered. Steel Gas Nitrided Oil Rings are also manufactured by this Process.
Plasma Spraying
Automated Plasma Spraying Facility from the World Leader, Sulzer Metco, Coupled with inhouse development of High Wear Resistant Moly Alloy coating ensures excellent scuff resistance and wear resistance for Euro III & Euro IV Light and Commerical Vehicle Engines.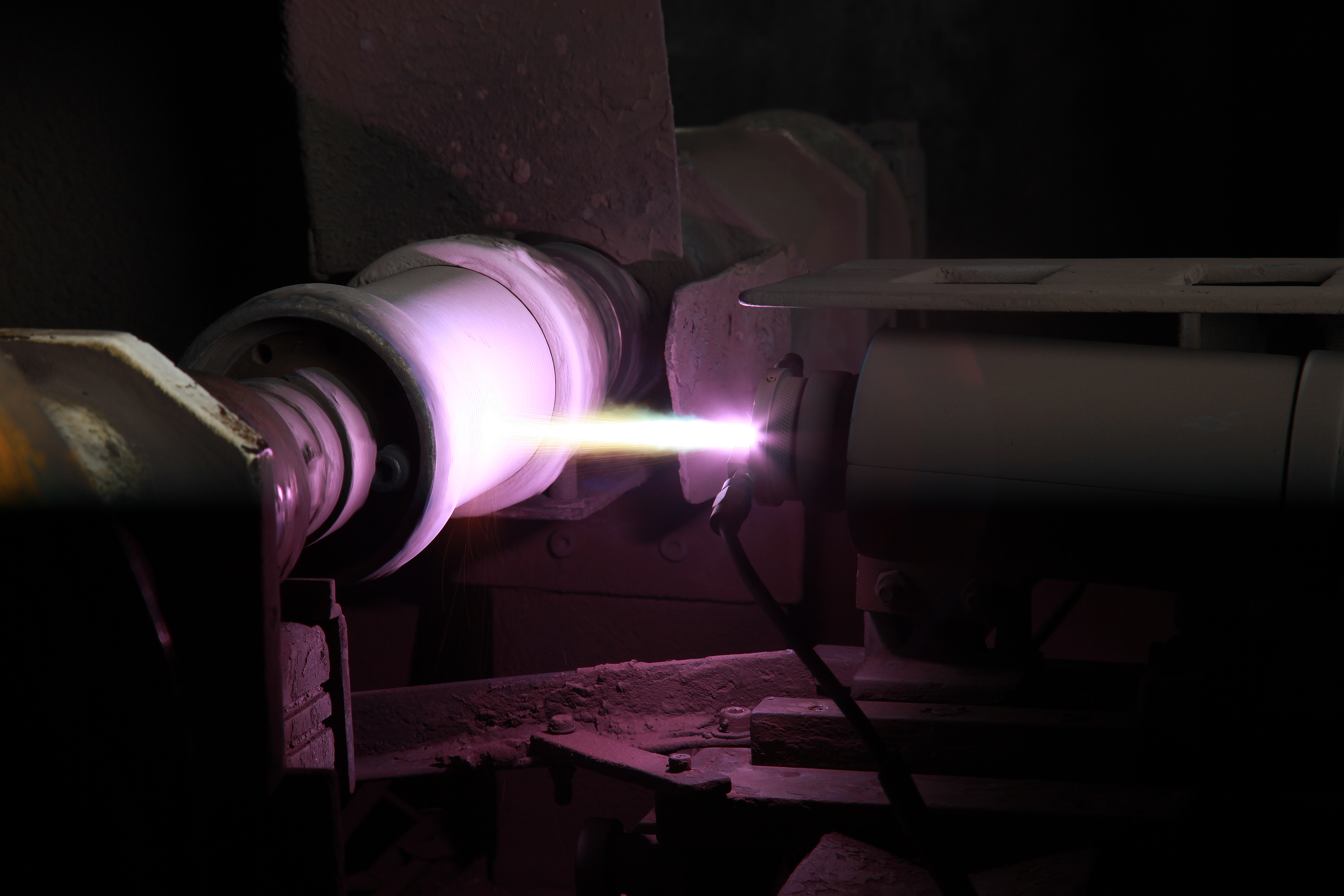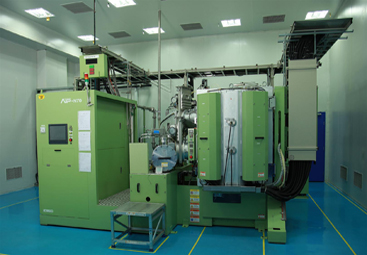 Physical Vapour Deposition
Physical Vapour Deposition or PVD is a high wear and scuff resistant, low friction coating with life cycle performance capabilities. Our PVD Coating can last upto 1 Million Kilometers.

IP Rings has a wide range of PVD coatings for engines from Euro III going upto Euro VI. It has in its fold a value engineered PVD solution to meet Euro III & Euro IV engine requirements while maintaining all advantages of high Scuff, Wear Resistance, Long Life and low Friction. IP Rings can also offer HPPD which is a High performace PVD for optimised higher rated Euro IV and Euro V Engines and HDPD which is Heavy Duty PVD for Euro V and Euro VI Engines
Nifflex Oil Rings
IP Rings can offer 3 Piece Oil Rings of Nifflex S Design or Nifflex H Design using automated Press Tools which ensures high precision and close tolerances. This Rings can be offered with Chrome Plating, Soft / Gas Nitriding and PVD Coating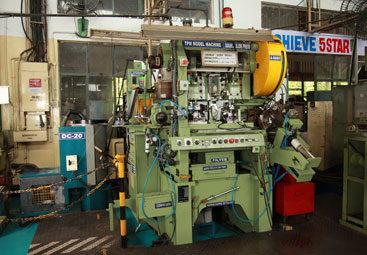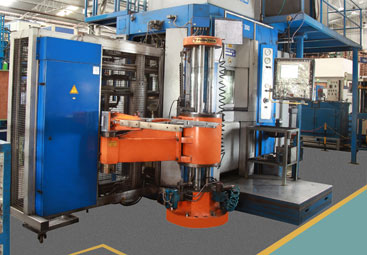 Orbital Cold Forming
IP Rings is the only company in India to manufacture Complex Near Net Shaped Forgings using the Unique "Orbital Cold Forging Process". The products find many uses in Automotive Transmission Systems – Differential Gears, Pinions, Syncrocones, Syncro Rings and other transmission Parts. The Process allows us to gurantee the customer and improved Fatigue Strength of almost 40%.

The company constantly explores opportunities for "Process Substitution". Our success in the manufacture of "Pole Wheels / Toner Rings" used in modern ABS Braking Systems is one such example where there has been tremendous gain for the customer.
Products - OCF
Rotor Shaft – 1

Synchrocone with Lining

MIBA Carbon Lining

Synchrocone

Rotor Shaft – 2

Gear & Pinion – Small Commercial Vehicles

Gear Shift Sleeve

Gear & Pinion – Three Wheelers

Gear & Pinion – Commercial Vehicles

Gear & Pinion – Commercial Vehicles

Gear & Pinion – Passenger Cars

Gear & Pinion – Tractors

Gear & Pinion – Tractors

Edge Collar Nut

Lock Ring

Nut Mutter

Dog Clutch

Polewheel / Toner Ring

Polewheel – 04

Polewheel – 03

Polewheel – 02

Polewheel – 01

Diff Case
---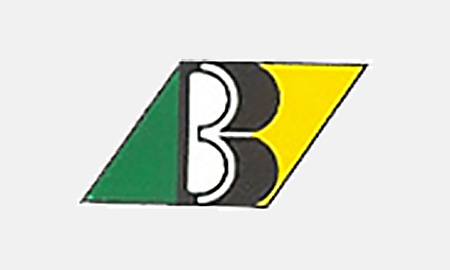 Bimetal Bearings Limited
Bimetal Bearings Limited is one of India's leading manufacturers of Engine Bearings, Bushings, Thrust Washers, Alloy Powder and Bimetallic Strips. BBL, since inception has had a strong OEM orientation with significant SOB with all leading OEMs. BIMITE, the aftermarket brand, is the preferred choice of the discerning aftermarket.
For More Information:
www.bimite.co.in